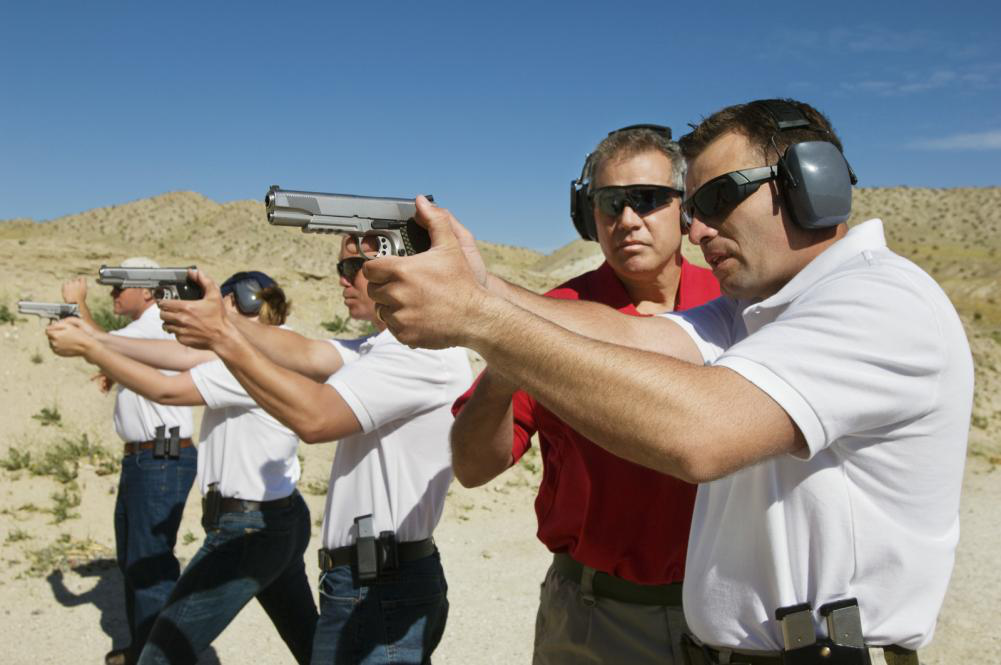 Doing It the Right Way: Common Mistakes in Firearms Training that You Should Avoid
Carrying a concealed weapon is becoming an act of self-empowerment that signifies you're now an adult who can take care of your personal safety. More and more people all over America are taking their self-protection more seriously in light of the increasing crime rate in the country.
The first step toward adapting to a life of concealed carry is enrolling in a good firearms training course. Most people who arrive at the weapons training classes have no prior understanding of what to expect and often make rookie mistakes while training. While one can argue about the right way of learning how to shoot, there are some definite wrong ways.
Here's a list of some common mistakes newbie's make when they start their weapons training classes:
Taking advice from an amateur
Just because someone owns a gun doesn't mean they're a firearms expert. It's always important to follow only the advice obtained by professional weapons trainers. Check the references of the instructors just to be sure that they're competent and experienced trainers. Avoid listening to that one loud-mouthed person who likes to boast about their Rambo-like shooting skills!
Buying the wrong gun
Concealed carry means the gun that you choose is compact and easily concealable. While a larger gun might be easier to fire and handle, it's difficult to have it on your person in a discreet and effectively hidden manner. Try to budget for two guns; one for beginner training, which you can keep in your home or your car, and another for your personal concealed carry!
Buying a holster before training
During the course of the training, you'll find out what kind of a shooter you are. You'll also find out your strengths and weaknesses and which hand you prefer to use. All of this factors into the kind of holster that'll be perfect for your concealed carry needs. Buying a holster before training means you'll probably end up trying to fit your training to the holster rather than your own skills. This means you'll probably have to retrain once you get a new holster.
Showing off your packing status
The whole point of a concealed weapon is trying to ensure your personal safety without letting anyone know you're packing. If you keep boasting about it to your coworkers and friends, you're probably inviting a lot of trouble. Someone might try to use your weapon for self-harm or make you a target of discrimination. It can also be disastrous in case of a bad situation where someone unintentionally lets it slip that you're packing, thus endangering your life!
Stay safe and learn from the best at The Carry Academy. We offer expert concealed carry training classes online in a fun and easy-to-understand layout. Our course is affordable and easy to access from most personal devices. Visit our website to register in our course and be qualified for your concealed carry permit in no time!